7-10th of March 2014
Caring not for reason or consequence, but rather doing for the sake of doing. Impulsiveness is a characteristic I adore in others, and strive to exercise myself. Gdańsk was my first impulsive adventure of 2014.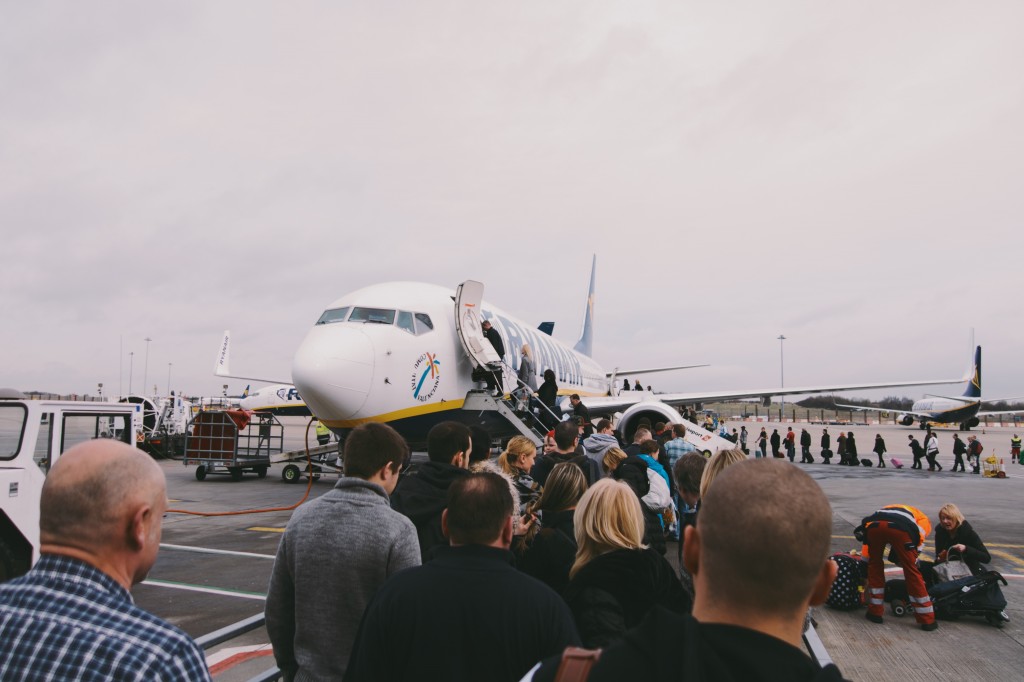 Having recently found my first bona fide job out of University, a trip seemed like the perfect way of catching up with Michael, former flat mate and good friend who I hadn't seen for some time. Well, it turns out that Gdańsk is pretty much the only place where Ryanair flies to on the same day, time, and for under £100, from both Edinburgh and London. So in a number of ways, Gdańsk chose us.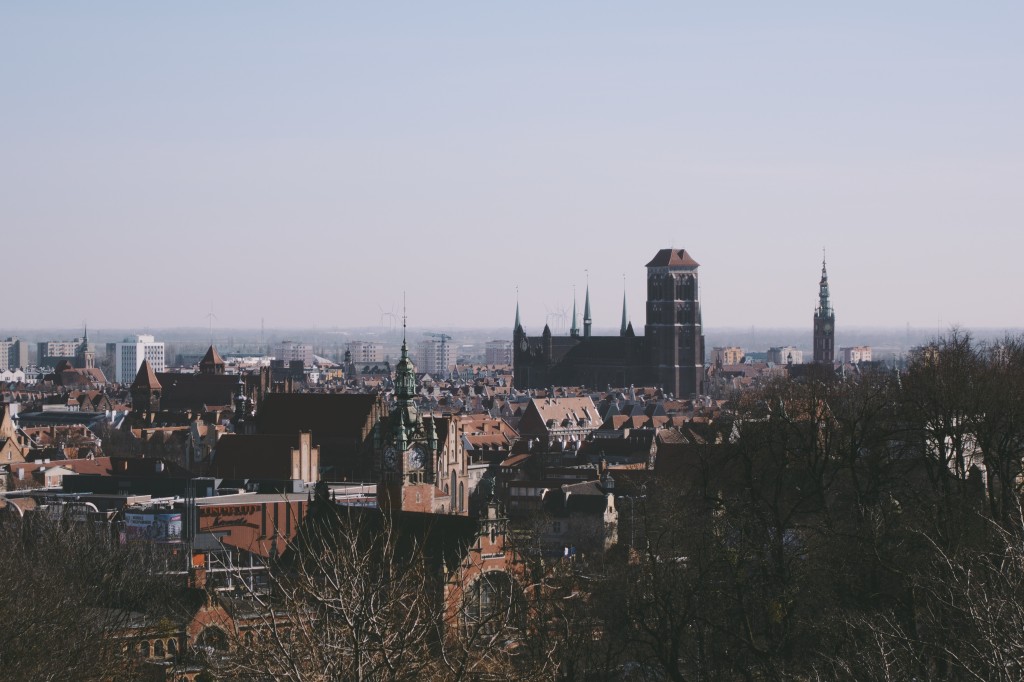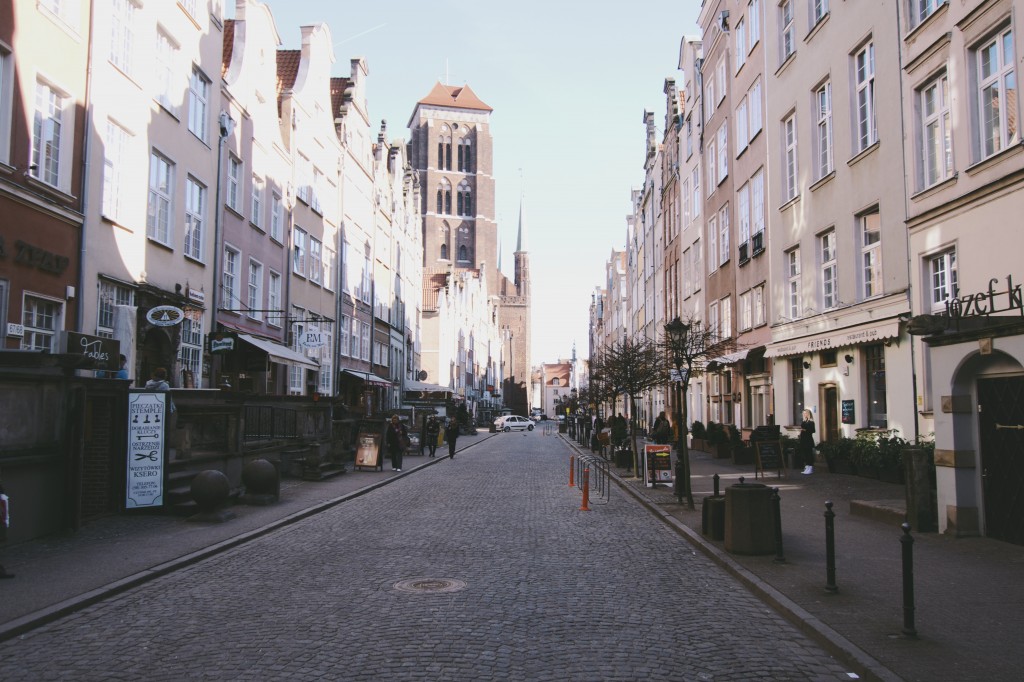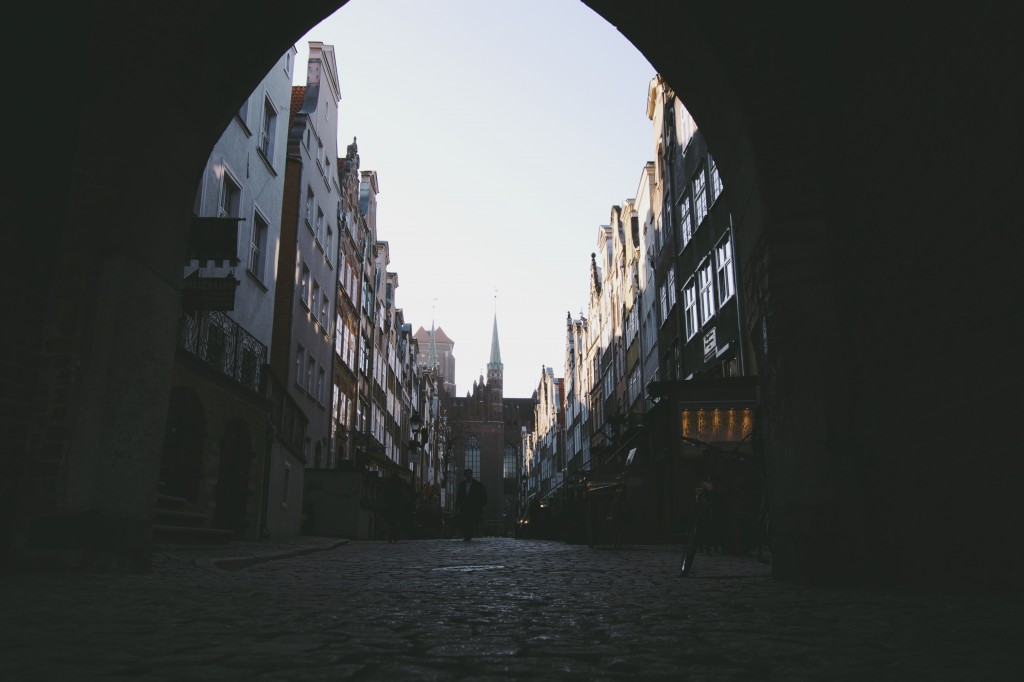 With the greatest respect to Gdańsk, a small port city on the northern coast of Poland, it doesn't feature on many lists for 'places to see in March 2014′. Unless of course you're interested in the International Indoor Athletics Championships, which happened to be underway in Gdańsks' partner city of Sopot. The airport is tacked on the outside of the city, and as you descend into the airport the view is somewhat unspectacular. There just isn't much to see. Completely flat as for as the eye can see, and nothing notably city like either.

My total lack of preparation became painful apparent shortly after my arrival. After the standard smirk of the security guards at my long-haired self living inside my passport, I realised I was the first to arrive. I would have to survive alone in said arrivals halls. As any self respecting British tourist does, my first port of call was to buy some lager. Not only did the airport arrivals terminal only sell apple juice or miniature bottles of Moët Chandon, I didn't actually have any money.
The arrivals hall wasn't anything out of the ordinary. Five or six rental car stands squeezed into one side of the room, and an information desk on the other, separated by the 'cafe' and double sliding front door. After what seemed like literally minutes of standing awkwardly amongst Polish taxi drivers, Michael finally arrived. I knew he would be more prepared than I was. Hence, why I was not.
We found the only cash machine in Gdańsk airport and our first challenge was whether we wanted 'Fast Cash' or 'Get Money'. I still don't know which one we choose, but we got what appeared to be loads of money. It was. It turns out everything in Poland is cheap. Live like kings, take Uber's to the chippie, cheap.
The well spoken young lady behind the 'Official Information' desk, kindly pointed us towards the 'Official' Taxi company for Gdańsk Airport. We headed out of the airport into the familiarly crisp air, crunching over freshly scattered salt, to a queue of identical, some what dated Mercedes E-Class taxis. The chap behind the wheel was one of the few people we met who didn't speak very good English, not that we minded. After I helplessly held out our AirBnB booking, the bemused driver had a pretty good idea of where the apartment was. The journey couldn't have been any more than 15 minutes, and cost less than a tenner. We were too amused by the funny looking money, that we didn't tip the driver. Something we discovered later, was very rude of us.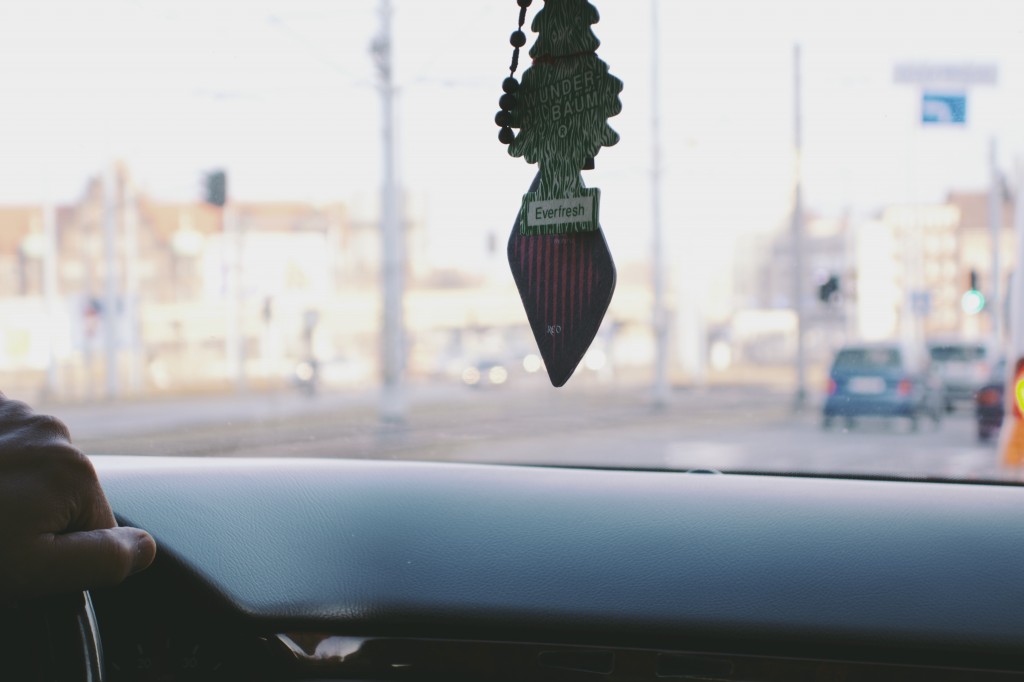 Our driver didn't know exactly where the apartment was, but thanks to some Street View research to scout out the friendliness of the neighbourhood, we felt oddly familiar with the streets of Gdańsk. Before booking the trip, Michael and I FaceTime'd a number of times, and discussed where we wanted to stay in Gdańsk whilst reviewing GoogleMaps. I found myself looking at GoogleMaps, Streetview, and AirBNB so much that I had built up this picture of Gdańsk in my head which was very different to what we actually experienced. My mental image wasn't better or worse, just different. I had imagined a city snaking with canals, much like Amsterdam, but with steep hills surrounding, flung with historic homes. Gdańsk was quite different.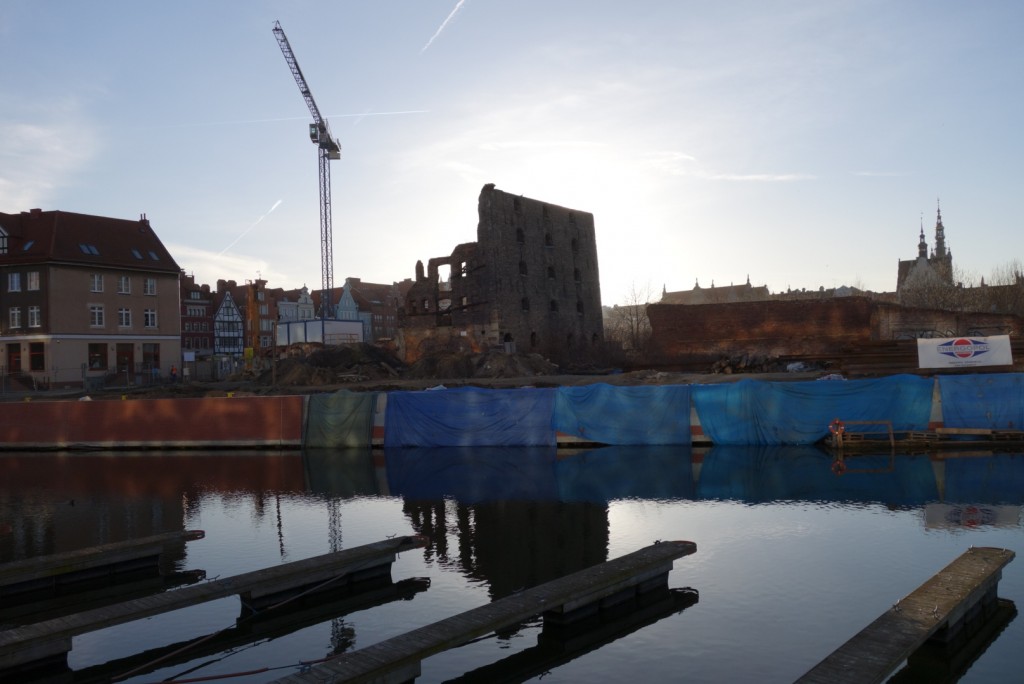 During the second World War, Gdańsk experienced fierce fighting between the Germans and the Russians, leaving the majority of the city damaged or destroyed. After the war, the people of Gdańsk decided to keep to their heritage and rebuild their beautiful city as it had been for hundreds of years before. This created a rather odd feeling for me in Gdańsk. Most of the buildings are clearly not new, however, they don't feel old as one might expect from buildings of that style.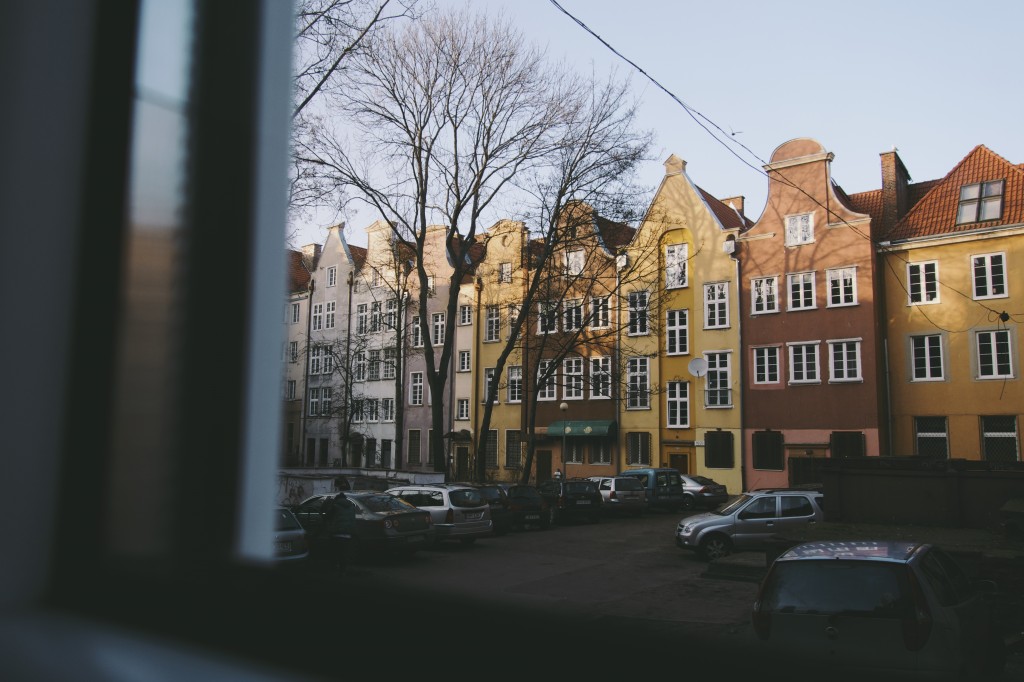 I don't know enough about architecture to comment fluently, but the architecture certainly creates a charming feeling in Gdańsk, whilst feeling a little Madam Tussauds. Back to our trip…
We picked up the keys to our AirBnB rental called 'Gdansk will surprise you – try it!' from a local restaurant and headed in. We were far from disappointed, especially considering the rate was £43 per night. A party of six revellers could fit comfortably with plenty of room to move. With four single beds,  two double sofa beds, a nice big shower and a kitchen with table, this place was perfect. Wedged high up in the corner of the living/bedroom was a massive LG TV. Whilst we never turned it on, it was a nice feature to have. Gdańsk seemed to have a real affinity with LG TV's. Almost every bar and restaurant seemed to have at least one, if not two, nuzzled together, flat against the wall, playing the match of the day.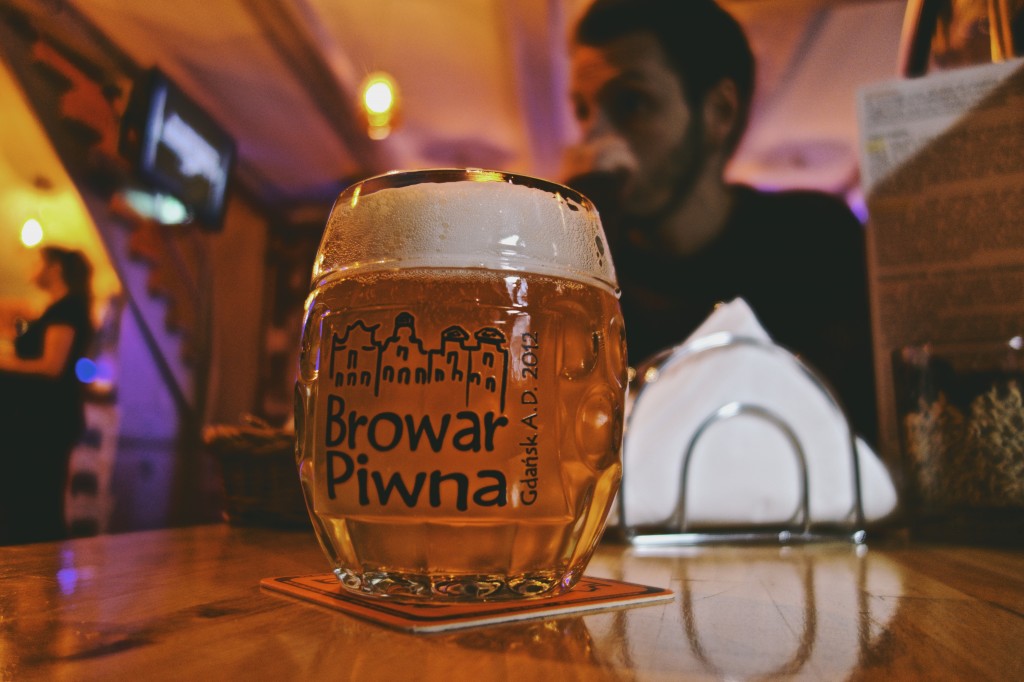 Quickly dumping our bags, we hit the road and started wondering. For all we cared, having dropped off our bags, our mission was complete. Nothing more was planned. We wanted to see where the evening took us. We walked the streets for a short while, familiarising ourselves with our surroundings before settling on a microbrewery come restaurant roughly 50 feet from home. Without even a word, the waitress immediately reached for the English menus. Some might blame my bright red rain coat, and high rising rucksack. Others, the camera tied to my wrist. Either way, we had found our first pint in Poland, and safely knew that our holiday had begun.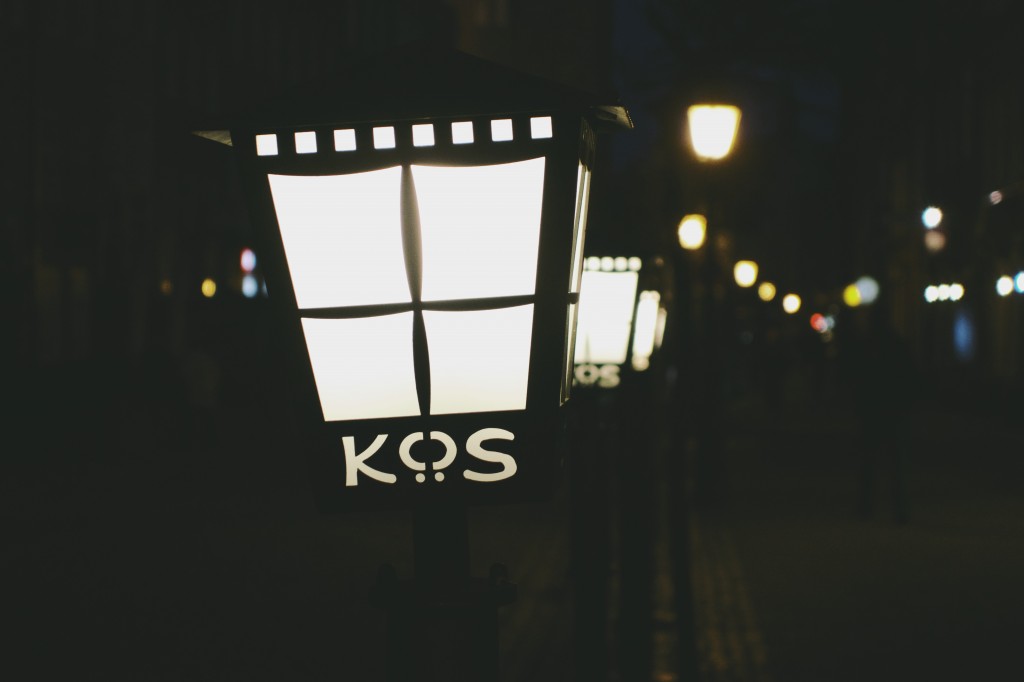 Scattered soft lights guide you down the historic streets of Gdańsk. Slowly trailing from pub to pub, we worked hard to stay clear of any obvious tourist destinations.
We keenly tasted a range of Polish lagers, in the company of such welcoming and friendly locals, finally settling on one we were fond of. Whilst I still can't pronounce it's name, I do remember that it was 7 'insert-polish-currency' a pint. That's about £1.40. Yes. £1.40.
After a quick drink the newer part of the city, we decided to head back into the historic area where our apartment was located. As we approached the large arches in the old town, we noticed a beer sign, next to a door and what appeared to be some stairs leading underground. The sign was off the beaten track, and wasn't obvious. For that very reason, we had to visit. After having to buy a number of rounds of beer at once, because we hadn't broken the massive notes we collected from the airport cash machine, we made friends with a group of Polish students who had just bought a 10 pint pitcher. They were quick to invite us to share it with them and we were happy to get stuck in.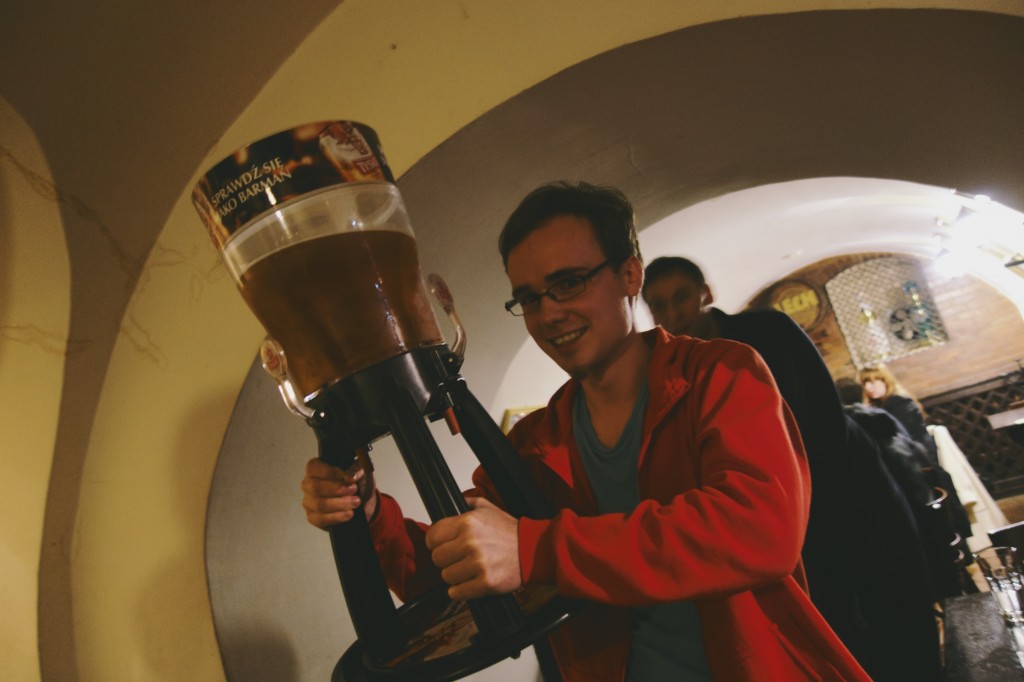 After finishing the gargantuan beer the students had bought, they proceeded to lead us around the lesser known haunts in Gdańsk. These were the kind of places you probably wouldn't have have dared enter without a local by your side, and that you would never find again on your own. Great conversation was followed by greats drinks. We shared a surprising number of interest, with Michael even having an in depth conversation on Mongo DB, a server technology. As the night drew to a close in the underground candle lit bar we were in, we exchanged Facebook details. We finished our honey beers, and headed home.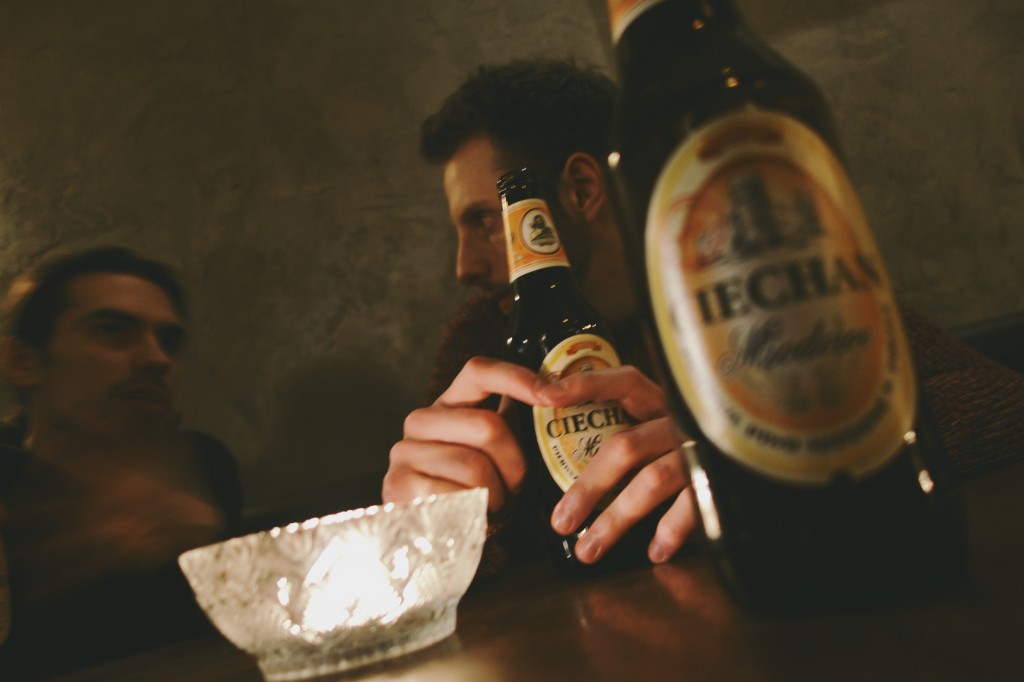 As we wondered home, via the obligatory late night food pitstop, the sharply cold night really took grip. Fortunately our little flat was warm, almost too warm. Never the less, it was such a pleasant place to return to the end of such a nice evening that nothing seemed to matter.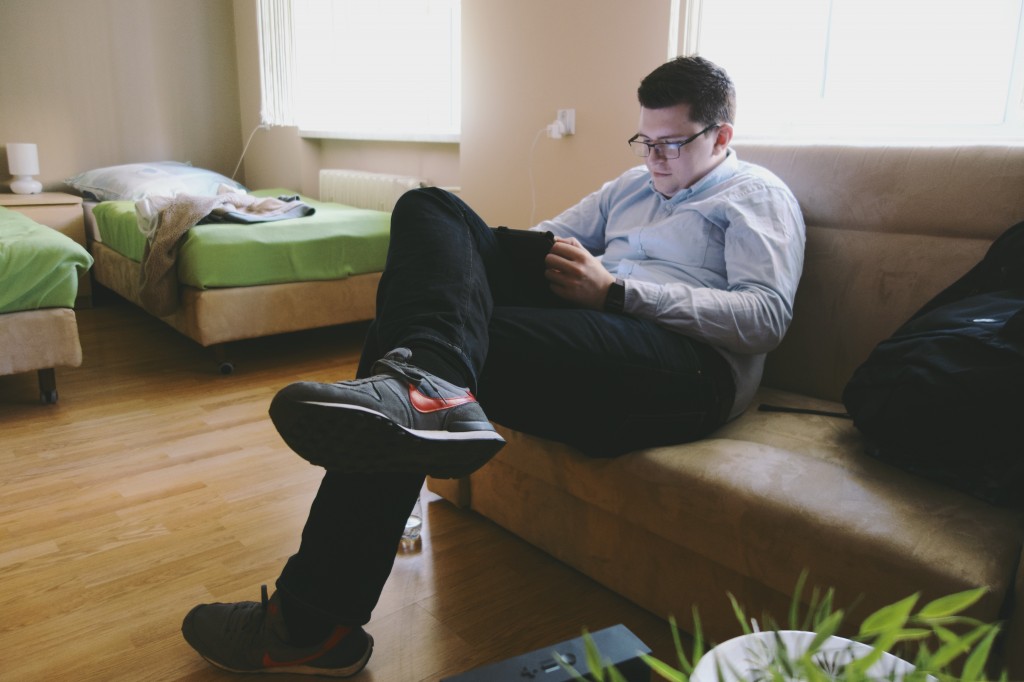 The following two days were spent wandering the streets between bars and restaurants. March is the low season, so there wasn't a lot to do during the day. Down the Main Street through the historic centre, we stumbled across a gentleman inviting us to dine in his restaurant. By the time we saw him it was bitterly cold, and he was clearly used to standing in the street and pulling in the punters. The man owned three restaurants, but we dined at his Italian twice. By the second time we heard is pitch, we were familiar with it, but were happy to hear it again and give him our custom. The restaurant was staffed by his daughters, who he would occasionally pop in to check on whilst escaping from the bitter cold. It was a sweet place to have dinner, and was so very reflective of the kind and welcoming people we met.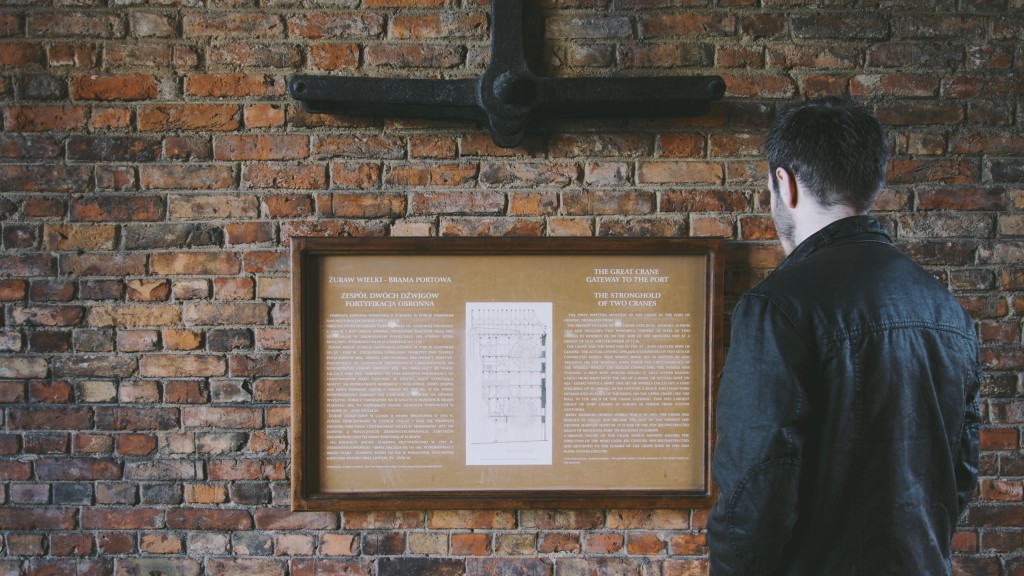 Gdańsk is an effortless city to photograph. Before our trip, I picked up a Sony RX100 Mk. 2 for capturing my travels. In the past i've found photography to be such an enjoyable past time. The temptation was to buy an DSLR, but I opted for the best compact camera I could afford. I hope my photos reflect the city and our trip as I wanted to capture it. Honestly and lively.
Wherever I went, the camera went, and there was constantly something that fascinated me to snap. It performed beautifully in the streets, as well as in the poorly lit vaulted bars. I'm sure I bugged Michael at times, but some of the shots of him are some of my favourites. Catching him off guard, being the  cool cat that he is, or the fun times we had over a beer or a coffee. Gdańsk is a beautiful place, and I have some beautiful photos which I will cherish for a long time.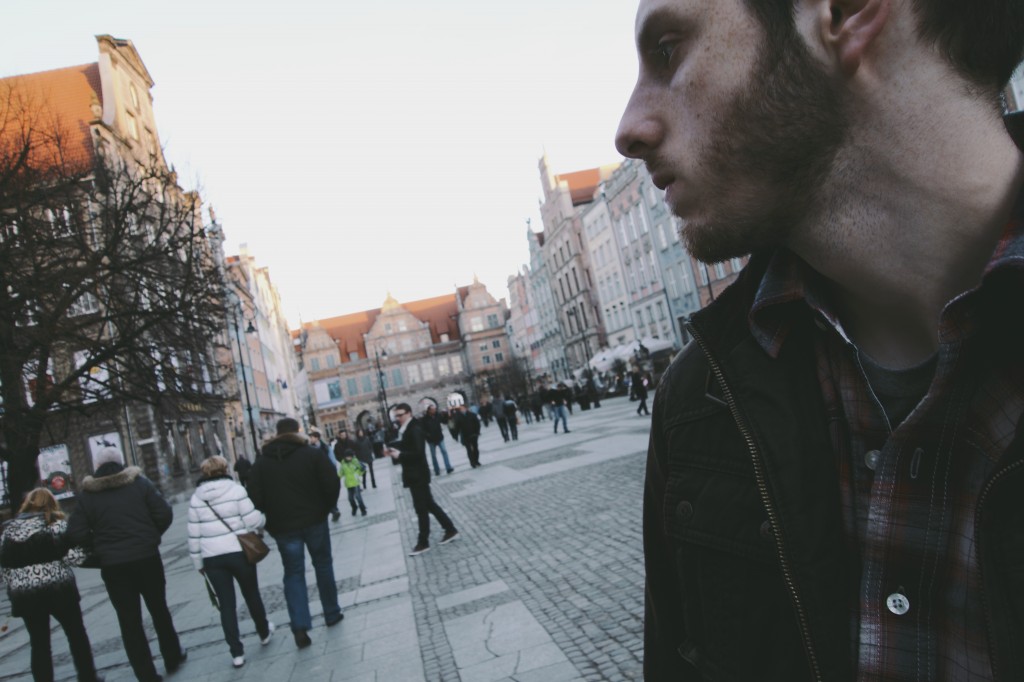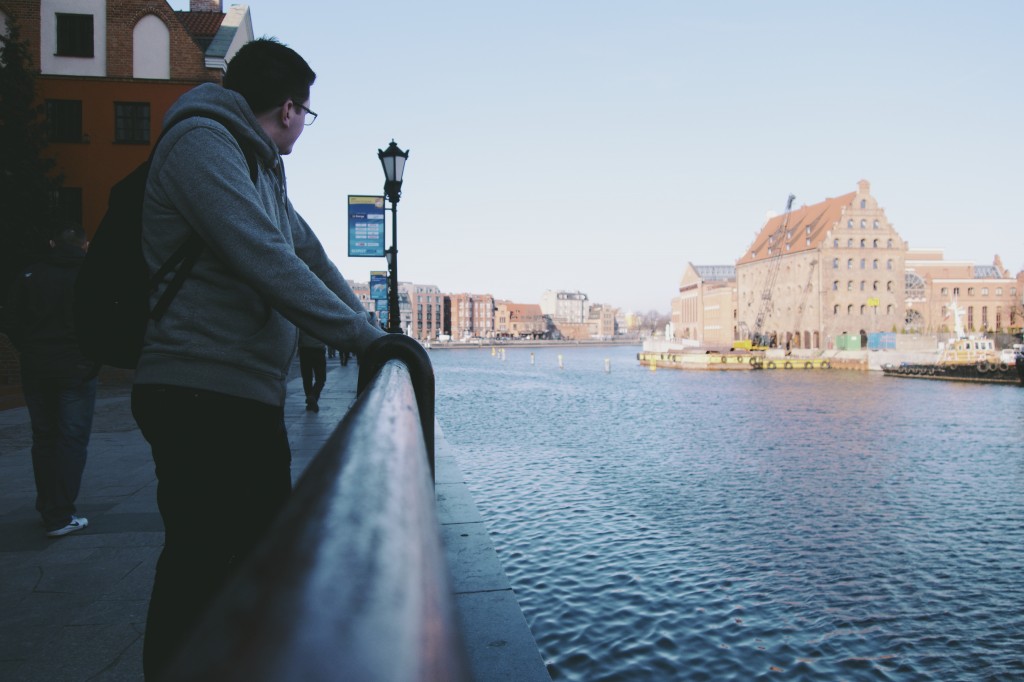 It was a short and sweet holiday. A few days spent with a good friend in a beautiful city. I have that  traveling bug, and I can't wait to discover my next city.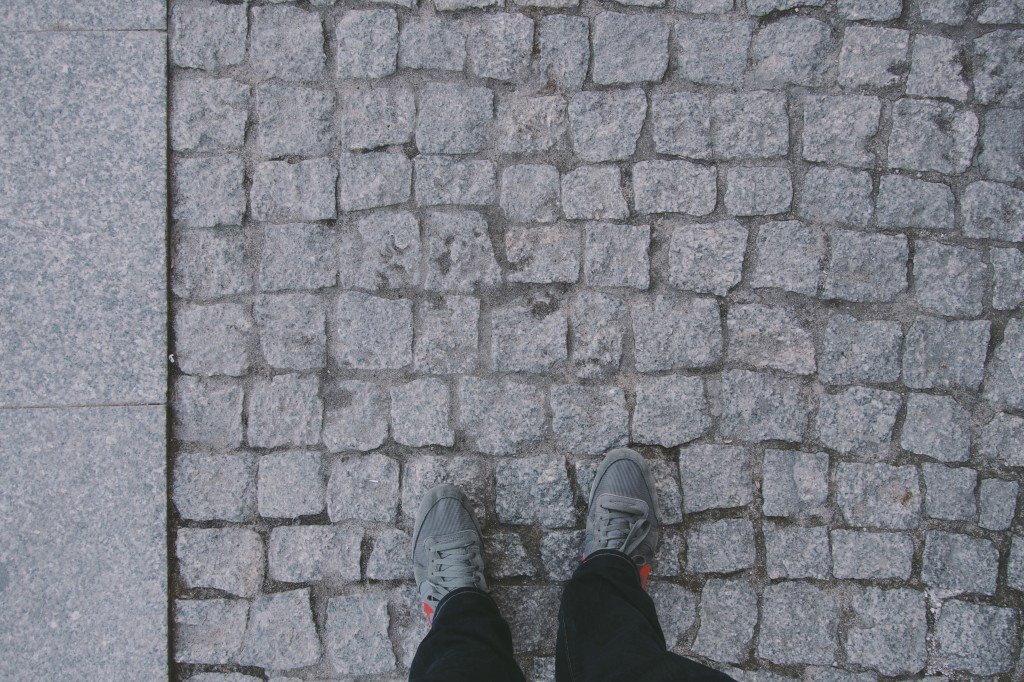 F